But there's one thing you need to avoid if you're travelling with kids: an overnight flight.
That's the word from Channel 9 presenter Amber Sherlock, who learnt the hard way when she and husband Chris took their kids, Piper, 7, and Zac, now 4, on a skiing holiday in Japan.
"We'd never been before, we're mad skiers and we've skied a lot in Australia and I had a girlfriend who mentioned she was going to Japan with similar aged kids as ours," says the news and weather presenter.
"We have done a bit of travel with the kids but more family friendly stuff like Fiji and Vanuatu — and I felt like this was ambitious, to do a Japan ski trip with a three-year-old and a seven-year-old.
"It was fantastic, and I'd definitely recommend it and I'd definitely do it again."
Except, that is, for the night flight home.
"It was horrific," Sherlock says. "It sounds appealing because you think the kids will be asleep, but by the time you get on board and they feed you and you get the kids asleep, it's only three hours later when they turn the lights back on."
SORRY DISNEYLAND, WE'RE GOING HERE INSTEAD
THE $5 SECRET TO TRAVELLING IN JAPAN
BEST WAYS TO TAKE A JAPAN SKI HOLIDAY
NEVER DO THIS IN A JAPANESE TAXI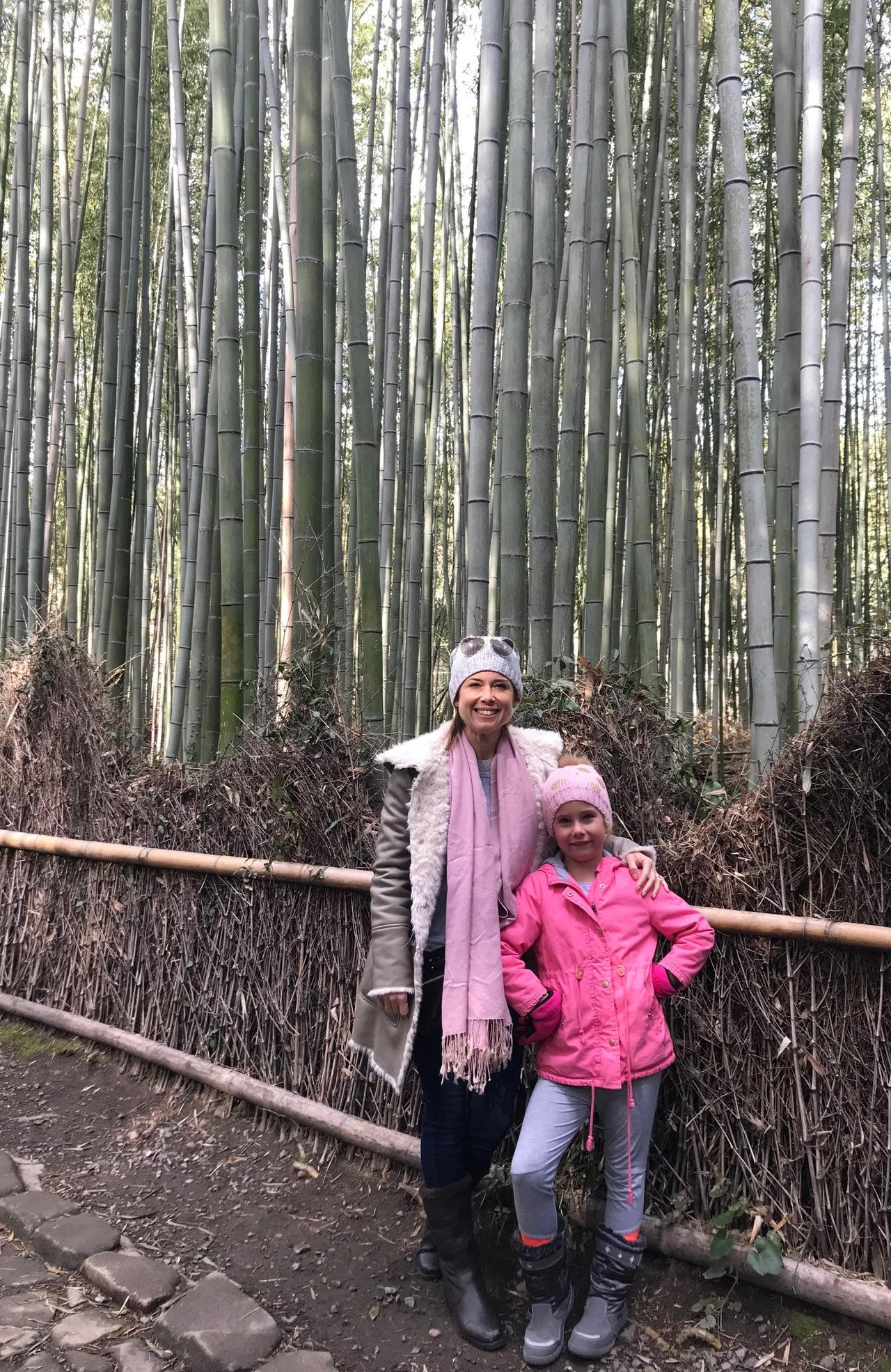 After spending almost three weeks skiing at Hakuba, soaking up the culture in Kyoto and taking in the bright lights of Tokyo, here are the top things she learnt.
1. You won't find too many foreigners
I was really surprised with how little tourism there seemed to be. We didn't see many Europeans at all, the whole trip. We were there a bit earlier in the season than most skiers (December/January), but even at Disneyland the tourists were all Japanese.
2. It's not all hi-tech
Being Japan I expected it to be the latest, the latest ski equipment and very technologically advanced. Hakuba was a lovely, quaint little ski village, but (with the ski lifts) they had double chairs, and some of them didn't even have safety bars and there were no footrests — whereas I was expecting high-speed quads and gondolas.
3. The skiing is incredible
I've skied in New Zealand, America, Europe … I've skied everywhere, and the skiing was phenomenal.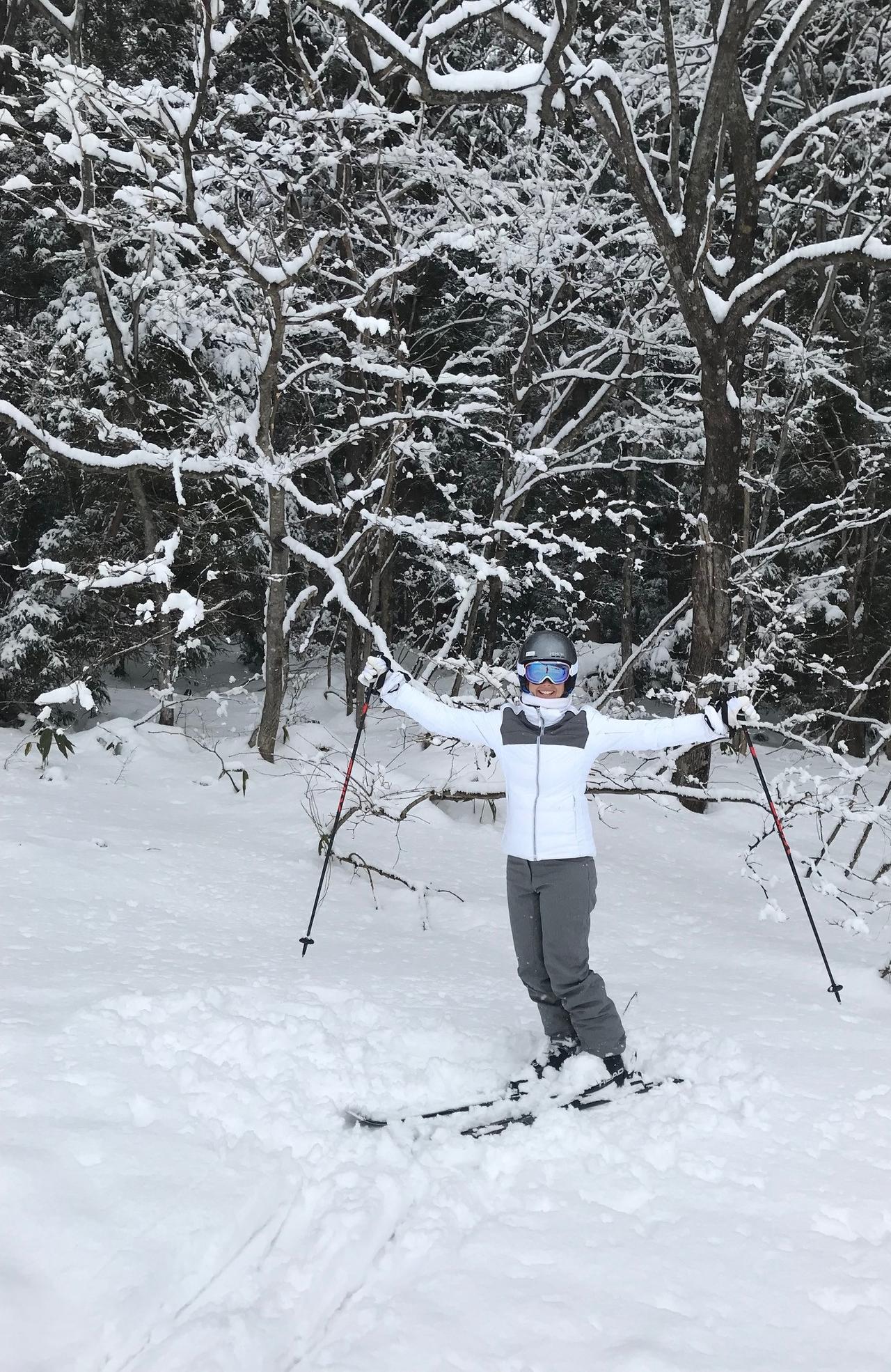 4. It is expensive, but there are smart ways to save
Japan is not a cheap holiday, but we got around some of the big costs by eating in a bit, catching public transport or walking while we were in the cities, paying for as much as we could in advance. If you book your flights in advance they sometimes have great deals. We booked ours nine months out and got great airfares with Japan Airlines.
5. Don't let a little snow slow you down
It snowed pretty much every day we were there (late December/early January) but it's so different to Australia — the snow was so light and dry, it wasn't cold or wet or windy, so it was actually fine to ski while it was snowing.
6. Yes, you can take your Aldi ski gear
My kids have Aldi gear, and I didn't know if it was going to cut it, but it was fine. I love that Aldi ski sale — it's the only affordable way to dress your kids. But definitely hire your skis and boots and ski equipment over there. Don't try and attempt to travel with ski equipment.
7. Consider Airbnb
We Airbnb-ed the whole thing, which saved us some money. With four adults and four kids, it worked really well, because it was great being in the same house, because the adults could have dinner at night while the kids slept. We were struggling when we were looking at hotels because when you're in separate rooms, and you want to go out for dinner, what do you do with the kids? We ended up in these beautiful authentic homes, which really added to the experience. The one in Hakuba actually came with a car as well, which was fabulous. In Kyoto, we stayed in a beautiful little house, full of antiques. It was amazing and it had an onsen in the house.
8. Public transport isn't always the smartest option
We went over there thinking we would get from place to place with public transport, because public transport in Japan is so great. And from Kyoto we did catch the bullet train to Tokyo, which was a highlight. We had planned originally to get from Kyoto to Hakuba with two public buses and three trains, but we hadn't thought about having four adults and four children, six suitcases and ski gear, and we soon realised our luggage wouldn't fit on a public bus, so we ended up hiring a car, which probably could have been done cheaper and more easily in advance.
9. Don't miss the snow monkeys!
One of the daytrips we did was to see the snow monkeys. They were fabulous. It was freezing cold but it was definitely a highlight.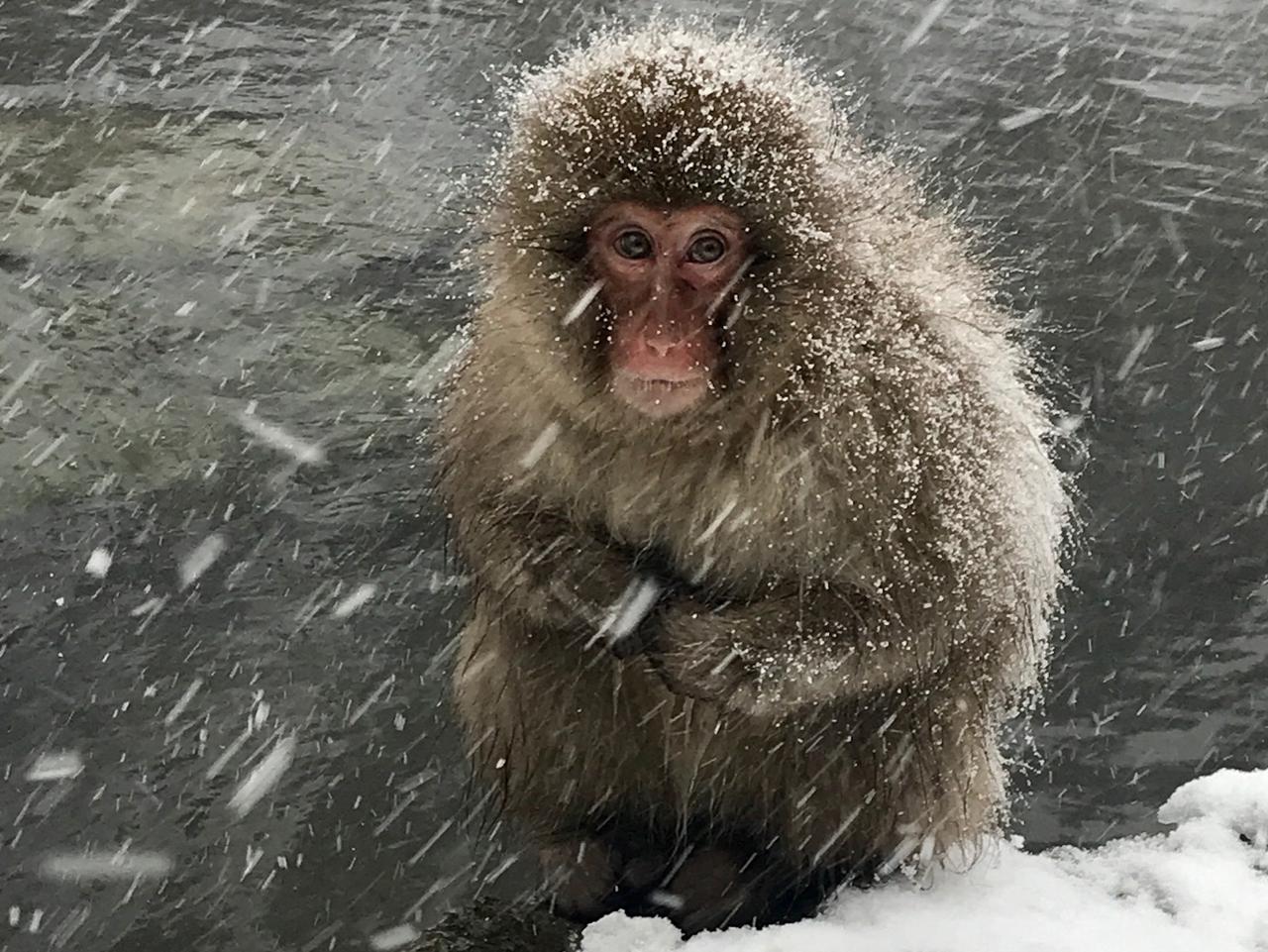 10. The supermarket is a must-do
We went to a local supermarket for food, which meant we could buying cereal and bread for the kids for breakfast, and make sandwiches for packed lunches, so it meant we could save money by limiting eating out to one meal a day. And going to the local supermarket was fun in itself. We had Google Translate trying to work out what some things were (and some things were great and something were terrible!) The kids really liked the experience of going to a Japanese supermarket and seeing how different it was.
11. You have to get to Kyoto
Kyoto was probably my favourite place. We went to an onsen with the girls, which was an amazing. We went to a hedgehog cafe and an owl cafe and a cat cafe, and the kids loved that. We also went to lots of temples which were good, and there was the bamboo forest, which is an amazing forest with bamboo that's skyscraper high, which the kids really enjoyed. I would definitely go back to Kyoto.
12. Cat cafes are so passe
Of the three cafes (hedgehog, owl, cat) the hedgehog was my pick — I'd never seen a hedgehog, and they're very cute. Basically you go in, and you have your own little hedgehog and put gloves on and get to pick it up or feed it or play with it for half an hour. The owls were amazing, and the cats … well, cats are cats — I was hoping to see bigger cats but they're just like domestic cats.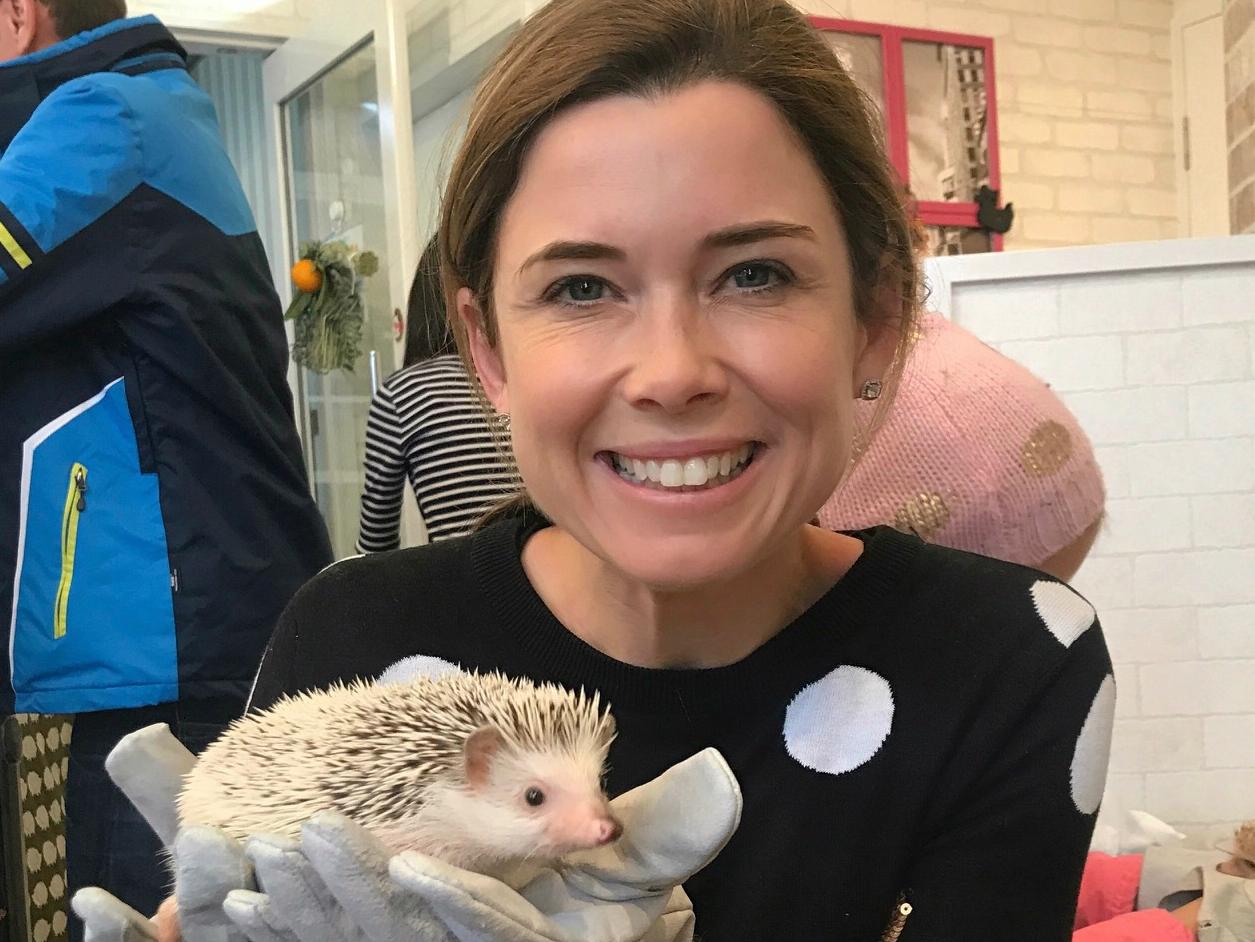 13. The robot restaurant is incredible
We went to the robot restaurant in Tokyo. I don't even know how to describe it. You drank out of these light bulbs with coloured water and these dancers came on stage and these human-controlled robots … it was an assault on the senses basically. It was a bit like mardi gras. The kids loved it. They were given headphones in case it was too loud and I was a bit worried it was going to be too much or a bit inappropriate but they really enjoyed it and it was fine.
14. Don't expect sushi for every meal
What I didn't realise is that sushi is actually quite expensive there, and they have it more for special occasions than we do — it's really fancy and it's all the raw fish, not the little cucumber rolls that the kids like. But Japan is a great place for kids to eat — especially fussy kids — because there's always white rice, and there's always chicken — the kids liked the chicken katsu and we loved the gyoza. We did lots of hot pots too, which were also fun with the kids, because you dip your food and cook it yourself.
15. Disneyland is a must. And so are Fastpasses. And warm clothes
Obviously, with children, Disneyland was the highlight (in Tokyo). There are apps you can download to show you around. And the minute you get there, go and get your Fastpasses, so that means instead of queuing up for two hours, you get allocated a time and come back — I would highly recommend that. We were there in January and I think it was the coldest day they'd had, and we were just in jeans and T-shirts — not the best gear to wear when there's a bit of standing around.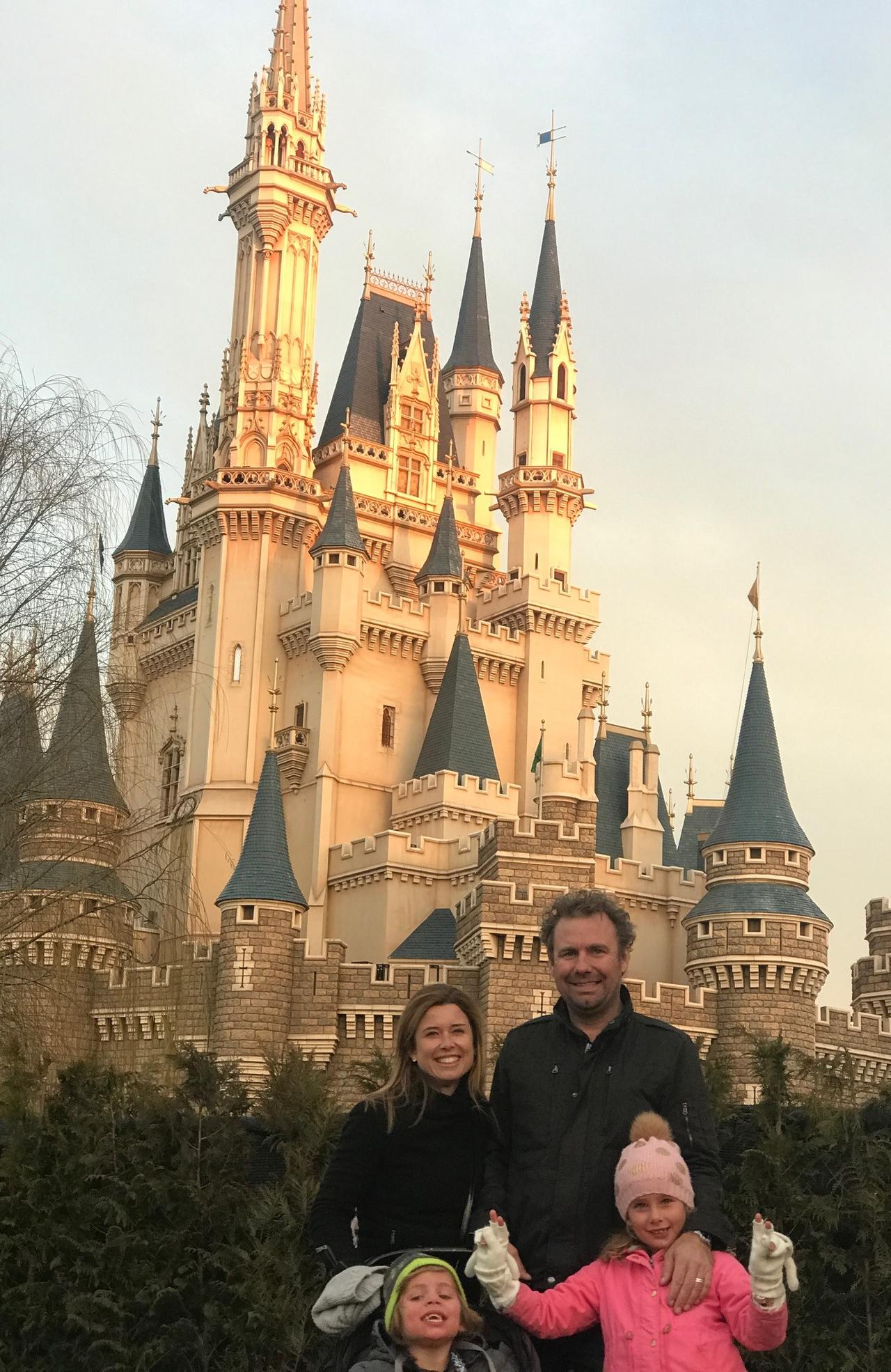 16. Release your inner ninja
We did a ninja training course, at a ninja house in Tokyo, so we all dressed up with ninjas with the kids and got the swords and threw the ninja stars — and now my three-year-old son is obsessed with being a ninja.
17. Take a decent pram if you're travelling with littlies
We took our Mountain Buggy pram with us, which was just an absolute godsend, because it meant it can just go over snow. The other family just brought a stroller, but with the Mountain Buggy's terrain wheels we could just go anywhere, and that was really helpful because three-year-olds don't walk very far.
18. Don't fly at night with kids
You're better off having the kids well rested, well fed, and flying during the day and make sure you bring your entertainment, colouring books and everything.
19. It's not that easy to find English speakers
My friend spoke some basic Japanese which was very helpful — especially with the Airbnbs. English wasn't as widely spoken as I expected. In Kyoto and the non-touristy parts of the ski resort, there was barely any English. Have your Japanese language handbook, or know a few phrases.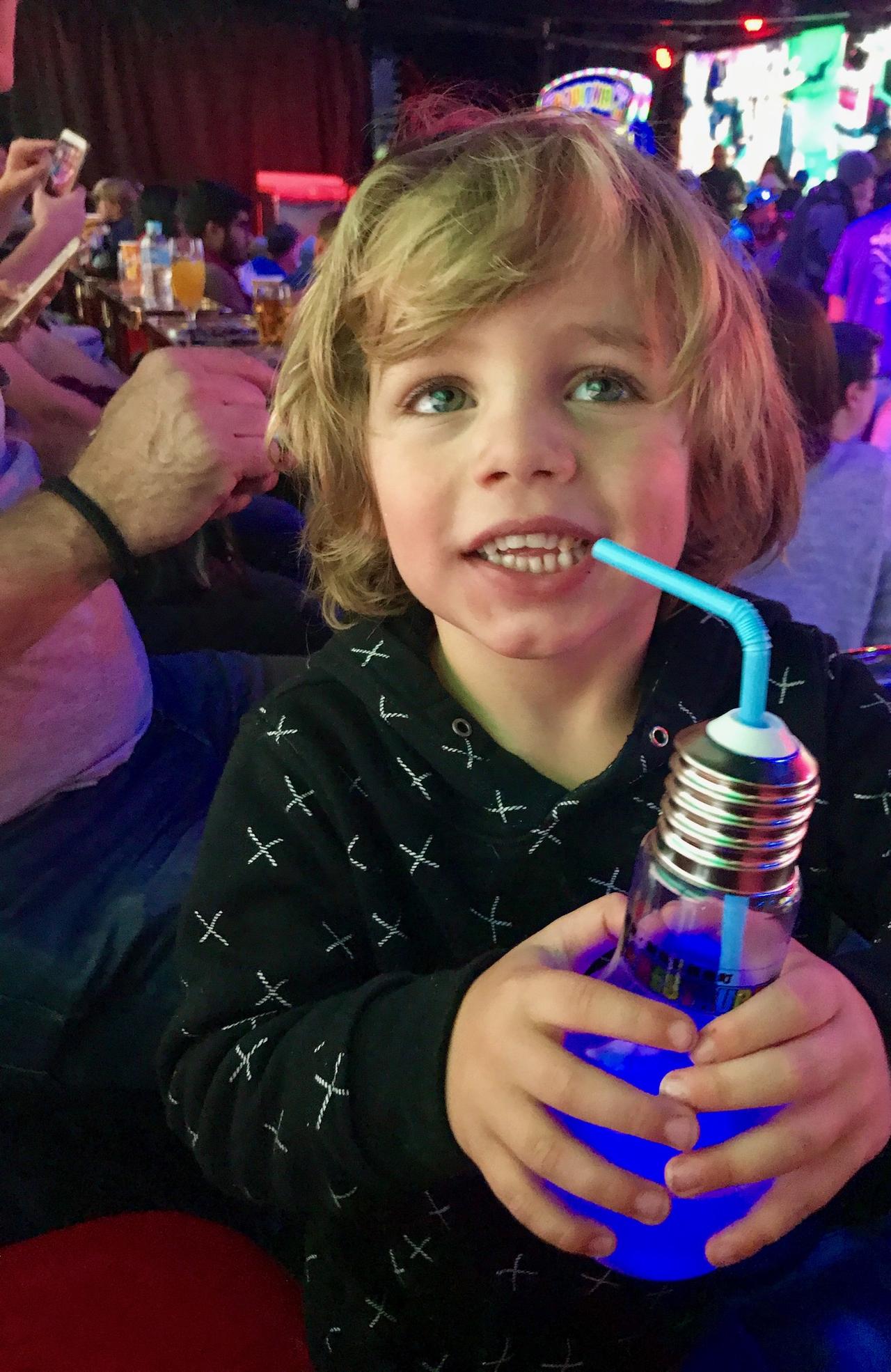 20. Mind your manners
The Japanese are very polite. We learnt how to say thank you very quickly, and that you need to take your shoes off when you're entering places.
21. Do your ski resort research
If you're skiing with young children, make sure you organise a ski school that accommodates your child's age (if you're planning for your little one to ski) or that has an in-house daycare for your little one. We had a resort right where our place was but we ended up having to drive 10-15 minutes to another ski resort to accommodate our three-year-old because the
only catered to kids aged from five to 12.
For more travel news and inspiration sign up to Escape's newsletter.